The Best Book on freelancing in 2023 - "WIN JOBS on Upwork"
The "Win Jobs on Upwork" is the world's number 01 best book on freelancing in 2023. This is a complete 247 pages book written only on freelancing by the 20+ experienced freelancer Daxmin Zolaxy. All hidden hacks will be found inside this book that nobody tell you and unavailable in the open online. This book must get you hired and make you earn $10K+ USD per month by freelancing, and this is not a statement, it's a guarantee.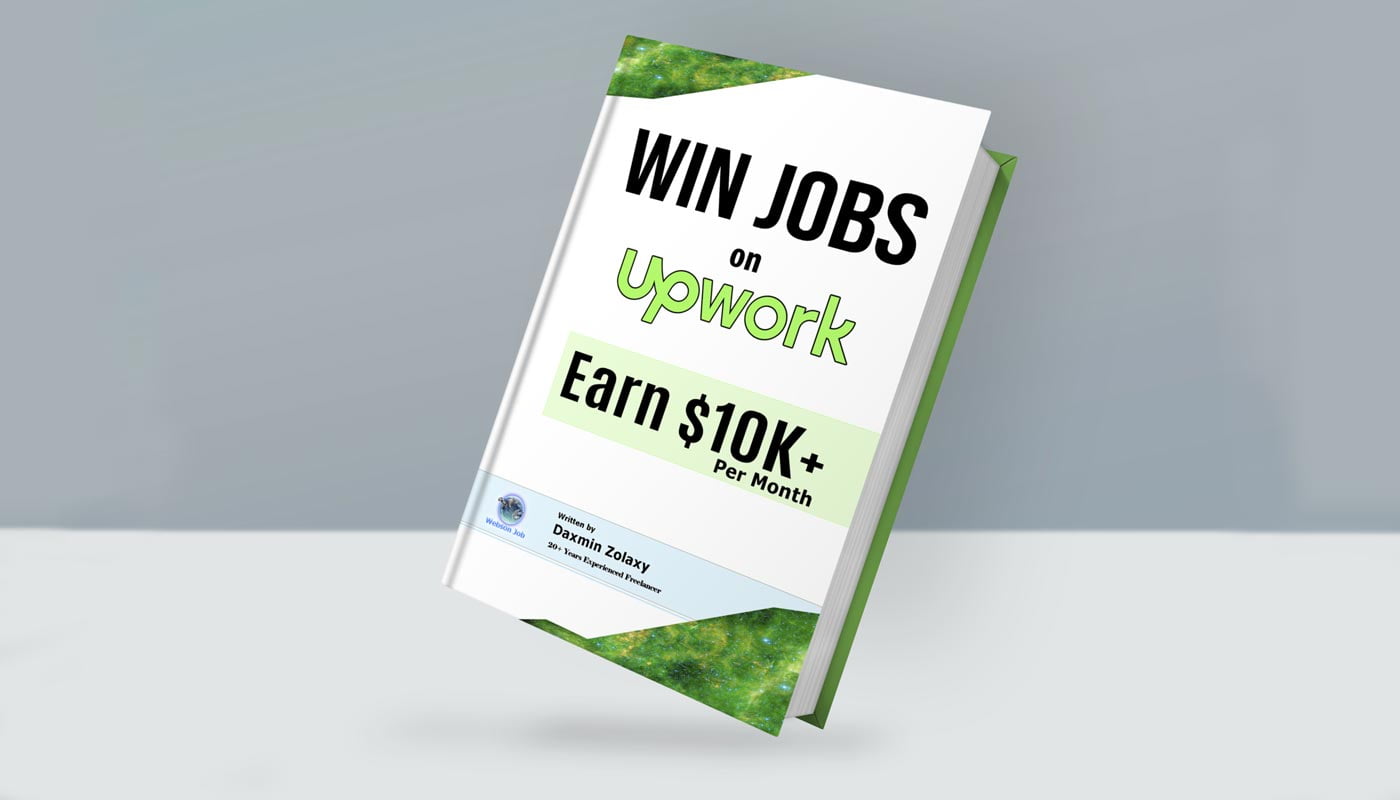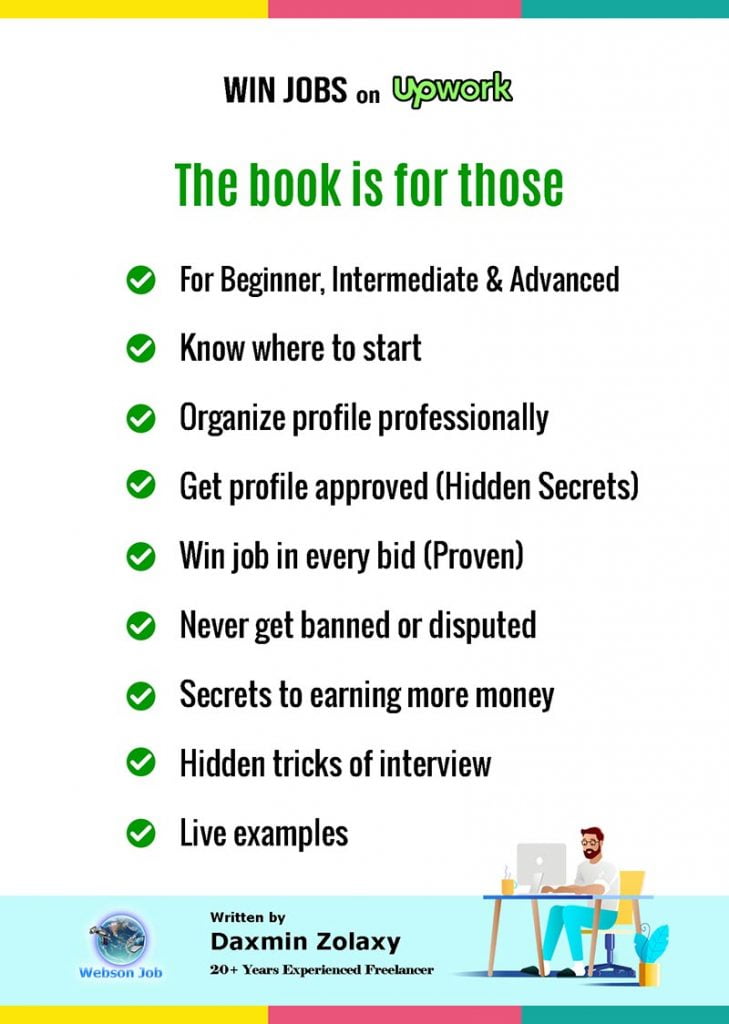 How to Create a Killer Upwork Profile
How to Get your Profile Approved (100%)
Hidden Strategy to Earn $10K+ per Month
Live Examples of Upwork Portfolios
How to Write a Professional Proposal
How to Deal with Interview Questions
How to Force your Client for Interview
How to Write Professional Titles
How to Write an Awesome Overview
How to Deal with Disputes
How to Sustain Job Success Score 100%
How to Win Job in Each Bid
How to Manage Clients
Cover Letter Examples with Templates
Best Alternative of Upwork
How to Get Your First Job in Upwork
When to Apply and How to Apply?
How to Create an Action Plan for Client
Lifetime Free Access to all Newer Versions
Easy English Explained for all over the World
Up to Date Strategies that will work for Now
A Full Overview on Upwork.com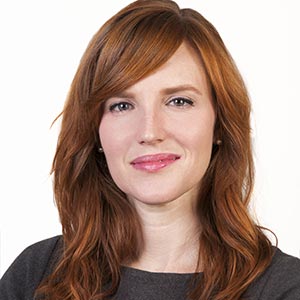 Gabrielle Joe
United States
Hello! My name is Gabrielle and I am a full time article writer on Upwork. I was a short time automotive journalist for the online publication and I earned nearly $2K per month doing that job. I found this book "Win Jobs on Upwork" about 06 months ago and I ordered a copy with $10. Frankly speaking this book has changed my life and now I am doing freelancing full time. I can easily earn enough to support my family. I get freedom and can take care of my 2 years baby boy doing freelancing. Once I thought freelancing is not recommended for the US people but this book has changed my mind. One can easily earn a handsome money doing freelancing.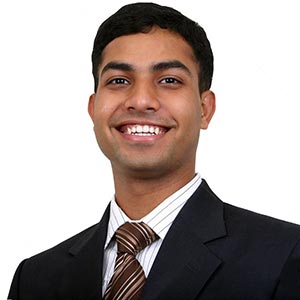 Mohit Chopra
India
Hello! My name is Mohit Chopra, from India. I am a Data Entry Expert and working $20/hr at Upwork. For the last 03 years I have been working $3-$5 per hour as I thought data entry job has no value. Last year I bought the eBook "Win Jobs on Upwork" and after reading the hidden strategy of freelancing I changed my hourly rate to $10 within 15 days. And today I am working $20/hr as a Data Entry Expert. I recommend every Indian should buy this book and earn enough money to support the country. We the Indian like to be the top freelancers in the world. This book is only $10 and by the grace of God one will learn $10K+ USD strategy of freelancing.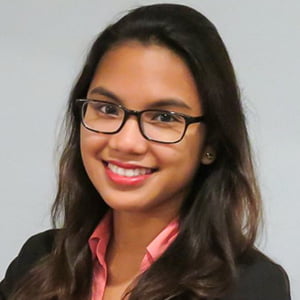 Hanna Reyes
Philippine
Hi there! I'm Hanna from the Philippines. I am a SEO Expert working at Upwork for more than 5 years. I have been doing technical SEO for more than 2 years. I charge my clients nearly $5 per hours as the market was too much competitive and getting job was too much hard. One good news for all that I got random interview calls from my clients with job offers for the last 06 months. And the only reason behind this the eBook "Win Jobs on Upwork". At first I did not know how to apply wisely. Finally this book told me the truth and now I am a pro bidder. I can win jobs in each bid now. I believe every freelancer should read this book.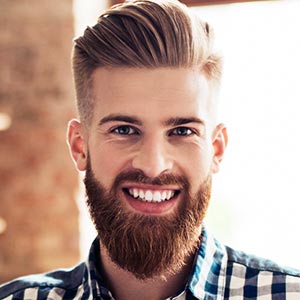 Muhammad Wahid
Pakistan
Hello, I'm a Wahid from Pakistan. I am expert in Creative graphic, brand logo designer, and packaging designer. I worked for local companies in my city and I was searching for an opportunity to show my expertise in the world. However the Book "Win Jobs on Upwork" made my dream come true. Today I am working $30/hr at Upwork and I have 05 permanent clients who will hire me forever. This Book just made my life. I recommend my brothers and sisters from Pakistan to buy this book and participate in the world competition. This book really worth enough and my $10 buying money returned as $10K USD salary. Thanks to Allah.
Not Getting Jobs at Upwork?
Keep applying and applying but not getting any job for a long time? Okay, don't be disappointed! This is not your fault, this is just the lack of experience about Upwork Strategy. How this book can help you
How to use tricky sentences? (See inside the book)
Get your first job at your first apply!
7 Mistakes to Avoid when applying
Give your clients value so that they can hire you
How to give value in only by the proposal letter?
6 Types of jobs you should not apply (Inside the book)
Action Plan increases job winning score 80%
How to write a professional Action Plan?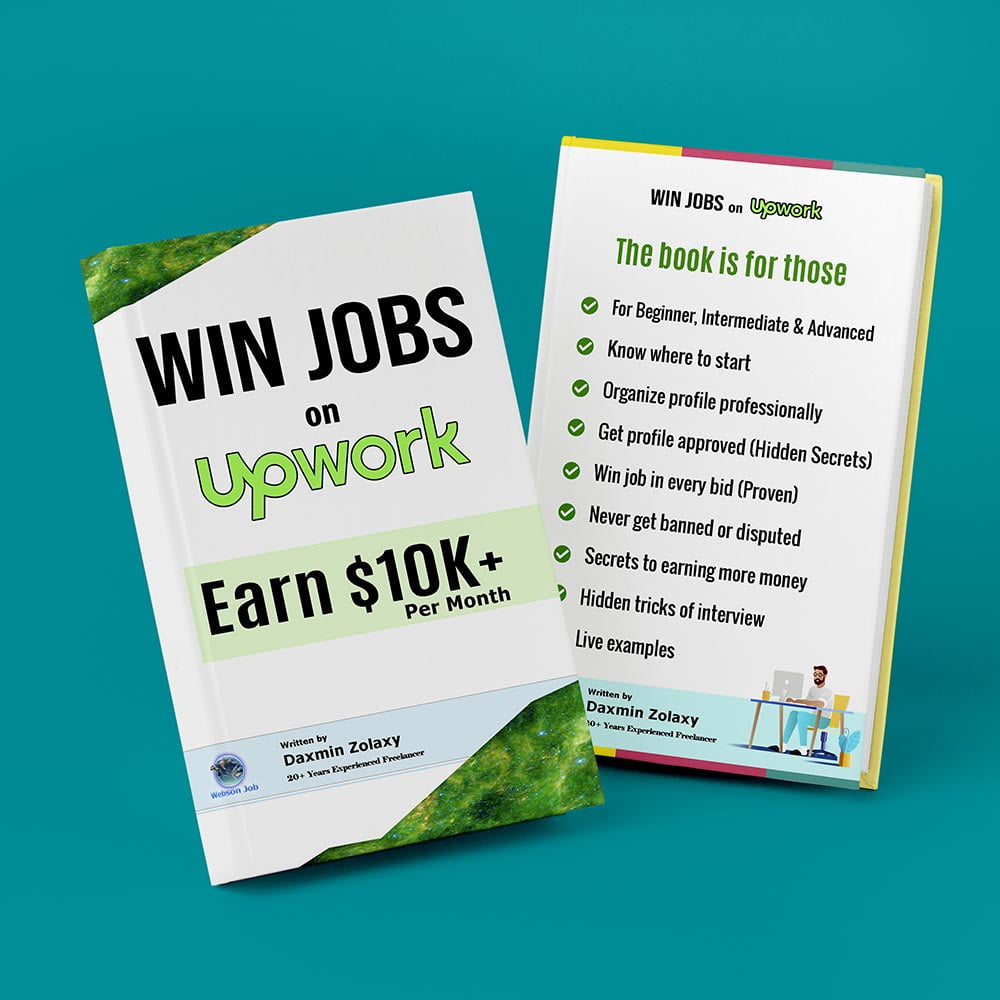 Upwork with no Experience? - 100% Job Guarantee
How many of us had experience before the first job? The most important thing is the Confidence. If you can show confidence to your clients and make your client aware of your value, then definitely the job is yours. This book will give you confidence when writing a proposal. This book proves that one can get job without experience. Just 1 hour reading will give you a forever self reliant.
No Interview Call? - Let's know Hidden Hacks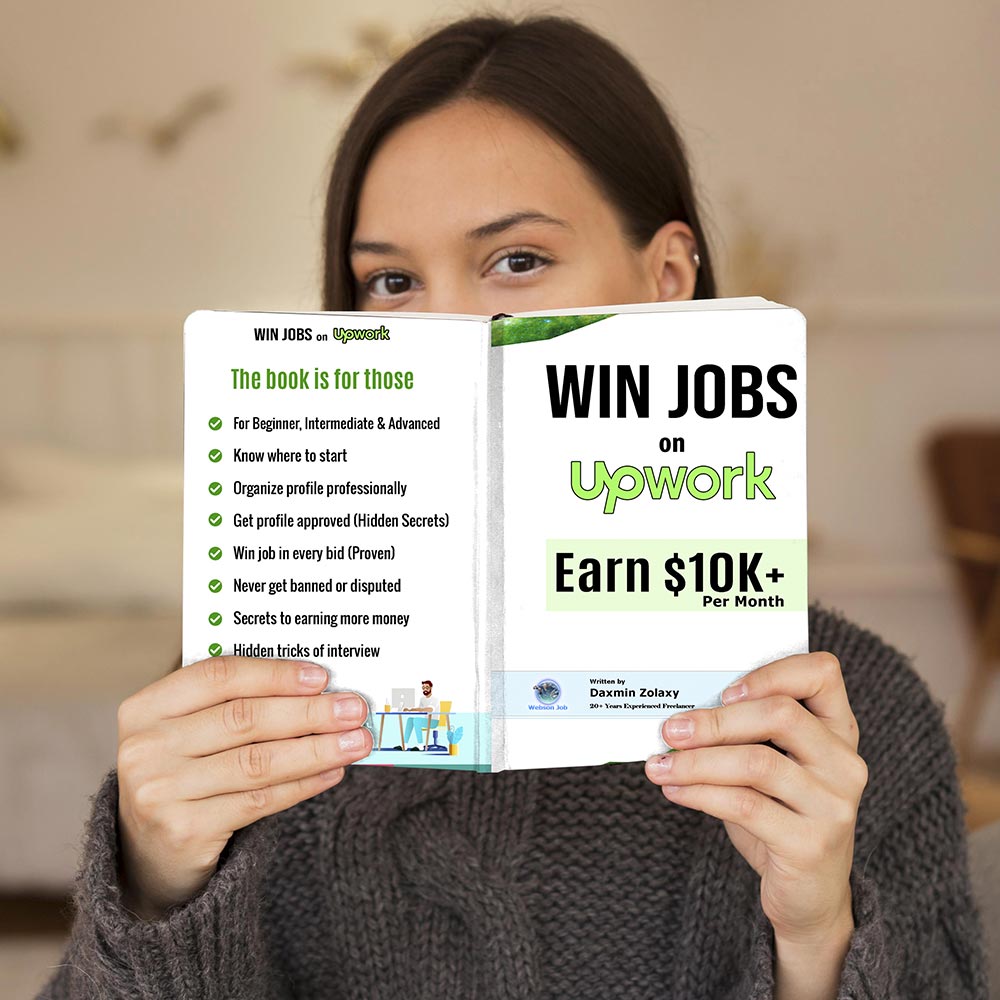 Sending too much proposal may cause an account deactivation. You have to apply wisely by choosing the perfect job. The clients will be bound to reply you. This eBook will tell you
How to use "question tricky method" in your proposal?
Write a catchy cover letter to attract your clients?
Technically force your client to call for interview?
What attachment is needed for a perfect proposal?
How to give value to your clients only by words
How to Find a Perfect Job for your level?
How to apply and when to apply?
How to Write a Killer Cover Letter?
Cover Letter really matter? Most of the freelancers do mistake here. About 85% job winning score depends on your cover letter. In this book, you will get 20+ professional templates of best cover letters around the world. How to use tricky sentences professionally, this book will tell you.
Earn $10K+ USD monthly by Freelancing?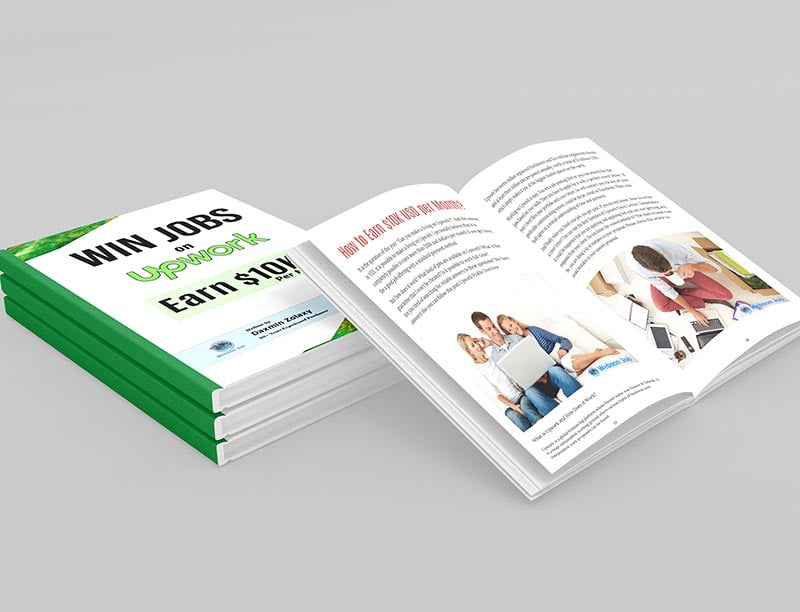 The serious question: Can I make a living on Upwork? And the answer is YES, Earning yearly $200K+ by freelancing is not a big matter today. How this book can help you:
Strategy of choosing the right client and organization
How to create an agency and work as a team
How to increase your hourly rate?
How to measure your client?
How to use your time wisely?
Hiddent Tricks Inside
Wow to Create Professional Portfolio?
Does portfolio add any value? Well, the fact is whether your client is viewing your profile or not? In 80% cases, clients first view your profile then take hiring decision. Professional related portfolio can increase the job winning chance more than 60%. This book has a nice collection of portfolio templates you can use.
Failed to Approve Upwork Profile?
About 95% newbie freelancers get failed approving their profile at the very initial stage. It is 100% assured that this book will help you to achieve that goal. This book includes
Upwork Profile Checking Logarithm? (Inside the Book)
What to do after getting failed again and again?
What to do for approving at the first review?
What should include and what not in your profile?
When is the best time for review submission
Upwork freelancer demanding list
What skills are the hot cake now
Hidden tricks to approve profile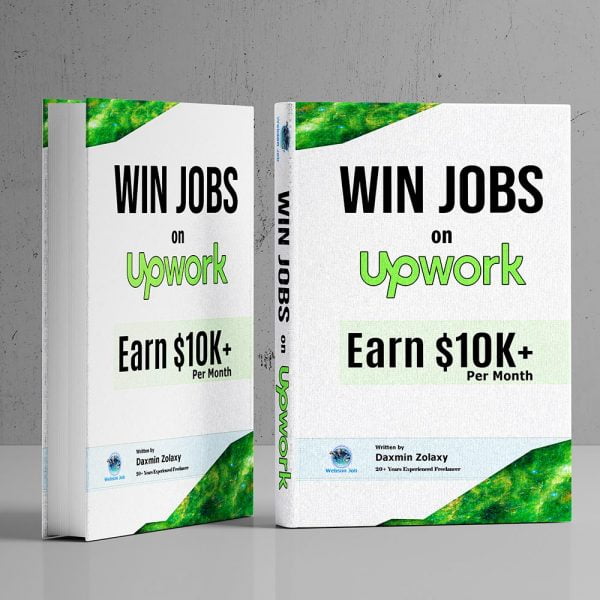 Why this Book? where Free Tutorial Available
Book is the power of imagination and standard planning. Tutorial remains a few minutes in your mind where a book can exist forever. A book can make your brain exercise where tutorial fails. Let's give it a try, I am sure you will fall in love with this book's strategic approach.
Reading will make your brain exercise and rethinking
Free content online cannot add enough value
Good things are not available for free
Secretes cannot keep open publicly
eBook is offline and ready to catch
You have to pay for learning
Should I Spend Money on Learning?
Professionals never reveal their secrets in public blogs. That's why the bloggers are always staying ahead of the readers. Simple thing; who will want others to improve over him? That's why stay away from FREE. Suppose someone is teaching you $10K secrets, so why cannot you spend only $10?
This book is the world's best book on freelancing at Upwork based on customer review. You will found no stone unturned in this book to make you a professional freelancer on Upwork.
No matter if you are a beginner
No matter if you haven't experience
20+ years experienced writer's Book
This book must increase your confidence
All hidden hacks to win jobs and earn $10K+ per month
Job winning gurantee
Definitely you should! Because the knowledge you need 10 years to learn, this book will give you in just 10 days. Sometimes it costs $10 for a one-time meal where this 247 page book will give you total $10K+ secrets in just $10. Let's download it.
If you have any Question?
If you have any questions regarding this book, please feel free to let us know.
If you have any problems with payment methods?
If you have any problems regarding downloading?
If you have any access problems?
If you like to contact us?
For any reason, please don't hesitate to contact us, just fill-up the form, and we will get back to you shortly.